An early look at Nebraska's offense
It's really been a tale of two offenses this season for Nebraska. When healthy and clicking, this was a unit that put 556 yards against Northwestern, but down the stretch they really struggled to find consistently due to injuries.
Here is everything you need to know about the Husker offense as they get ready to take on Tennessee in the Music City Bowl.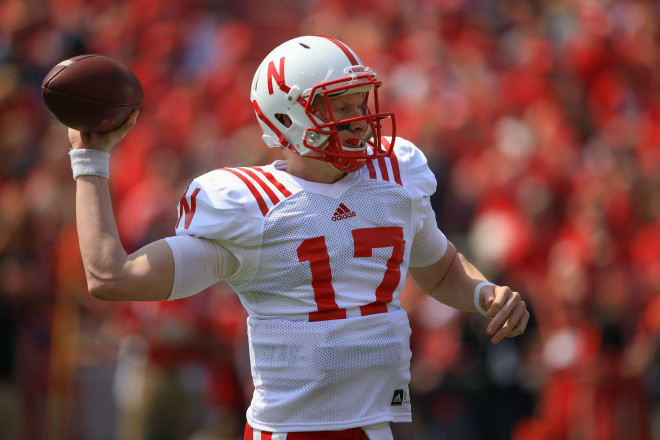 The state of the Nebraska offense right now
As it stands, Nebraska will be playing this bowl game without their No. 1 all-time statistical quarterback in school history in Tommy Armstrong (hamstring) and their No. 2 all-time receiver in term of receptions in Jordan Westerkamp (knee). This is a unit that's high game for points was just 31 this year in Big Ten play, but they still managed a 9-3 season.

The offensive line injuries have really limited them, but they should be healthy for the bowl game. They will have their entire starting five ready to go. They will be starting former walk-on Ryker Fyfe at quarterback, who is 1-1 as a starter, but he will be playing with a cast on his non-throwing hand. Fyfe suffered a broken wrist in NU's 28-7 win over Maryland on Nov. 19.
 What was the high point in 2016 for the Nebraska offense
The high-water mark for this offense this year was the Northwestern game. They won the game 24-13, but it wasn't even that close. They actually fumbled twice on the 1-yard line going into the end zone, so it really was a 38-13 type of showing against a Northwestern defense that didn't give up much this year.

Tommy Armstrong was 18-of-29 for 246 yards passing and he also ran the ball for 132 yards on 13 carries. He was named the Big Ten offensive player of the week for his performance. The Huskers high game for offense after Northwestern was just 423 yards.
What was the low point in 2016 for the Nebraska offense
Both the Ohio State and Iowa games were extremely low moments for this offense, but the game in Iowa City probably hurt the most. The Huskers had just 217 yards on 68 plays against the Hawkeyes. They lost 40-10, despite having no turnovers.

Armstrong was a dismal 13-of-35 for just 125 yards passing and they only had 90 yards rushing. Mike Riley teams are undefeated at NU when they rush for 200 yards or more on the ground.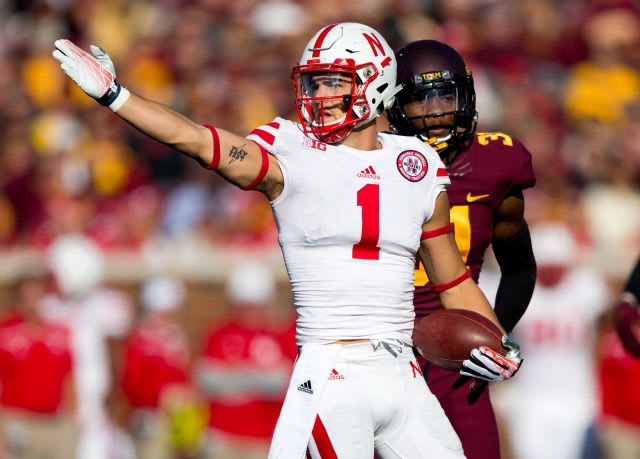 Biggest concern for Nebraska's offense against Tennessee
The biggest concern for Nebraska has to be the quarterback position going into the Music City Bowl. Fyfe's two career starts are against Purdue and Maryland. The Vols are going to have a much higher grade of defensive athlete on the field than he's seen before.

Can Fyfe deliver the key third down throws and can this Husker offense generate a ground game without Armstrong's mobility? Also not having Westerkamp at receiver really puts a lot of pressure on the other receivers to step up.
To win this game against Tennessee, what needs to happen on offense
Nebraska's offensive line needs to show up. Running back Terrell Newby needs to have at least 100 yards on the ground and they have to execute when in the red zone.

The decision making of Fyfe will also be big, as he will have to limit his mistakes in order for the Huskers to win this game.