Blue-chip defensive back planning December OV with the Vols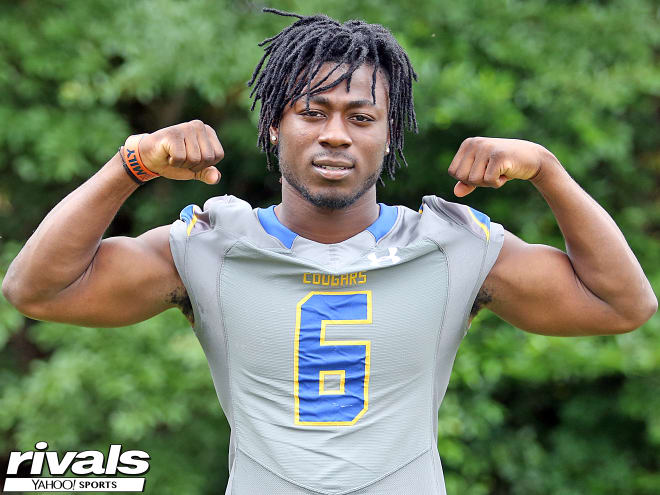 Tennessee joined the mix for 4-star defensive back Jammie Robinson after the Peach State native unofficially visited Rocky Top back in September, and the Vols are hoping to get him back on campus soon.
Robinson received a visit from a couple familiar faces last week, as Tennessee quality control analyst Shelton Felton went in-home and defensive coordinator Kevin Sherrer visited his school.
"It went great," Robinson said of the visits.
"I love coach Felton. They keep telling me I'm one of the main priorities for the team. They keep telling me how much they want me up there."
Felton is Robinson's former head coach at Crisp County (Ga.) and has been put on the road as Tyson Helton's replacement. The two have a very close relationship, with the 5-foot-11, 190-pound defensive back considering Felton a true father figure. They talk almost daily, but Robinson said "It was great to see him in person. Everything went great."
Robinson attended Tennessee's loss to Florida in September and is adamant he'll be back on campus soon for an official visit. He hasn't set an exact date yet, but he could return to Rocky Top on the weekend of Dec. 14.
"I'm getting ready to schedule my officials soon. I just need to see the best date and stuff," he said.
"I know for sure I'm taking an official there in December. It'll definitely be in December."
Also in the mix for visits this month are Auburn and Kentucky, with South Carolina still a major player in Robinson's recruitment, too.
"Those are the schools I'm feelin' and I have to get up to," he said.
The Vols are recruiting the Lee County standout as a hybrid defensive back — one capable of playing free safety, nickel or STAR. Robinson wants to get to know Tennessee head coach Jeremy Pruitt a bit better, and he'll have time to do that since he doesn't play to sign until February.
"I really haven't talked to him for real for real," Robinson said.
"(Pruitt) called me just recently to check in. He wants to build that relationship. Get it stronger."