Todd Kelly Jr. out indefinitely, under going further evaluation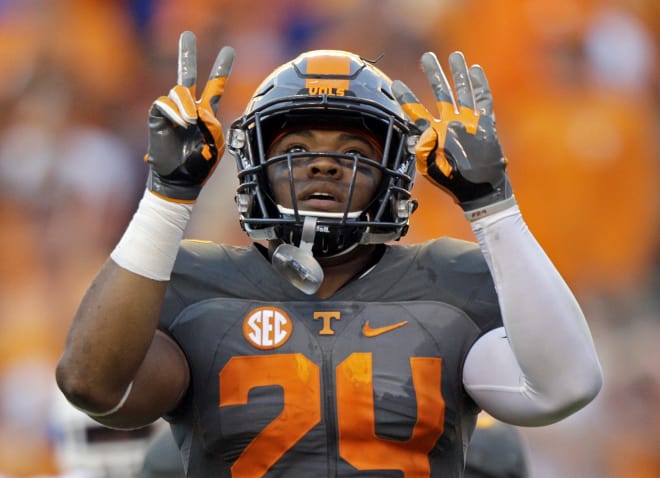 Tennessee will be without safety Todd Kelly, Jr. Saturday in The Swamp. Kelly is back in Knoxville and did not make the trip due to continued knee problems, according to multiple sources, and is out indefinitely.

For the last couple of weeks, Kelly has been dealing with chronic knee pain and the problems have worsened. As a result, Kelly is not with the Vols in Gainesville. Kelly, along with his family, will be visiting with trainers and doctors about the next course of action for the knee that has been probelmatic at various times throughout his college career.
Kelly has played in 40 games in his Vol career, registering 153 tackles. As a junior in 2016, Kelly had his most productive season, but also his most painful. Due to inexperienced at the position, Kelly played almost every snap and recorded 71 tackles last season, but he battled knee pain all year long, having the knee drained multiple times.
Kelly has not started the first two games and has played sparingly as Nigel Warrior and Micah Abernathy have been the two starters at safety. Warrior and Abernathy are slated to start at Florida on Saturday.