Volquest gets the Lowe-down on Tennessee's newest 2019 pledge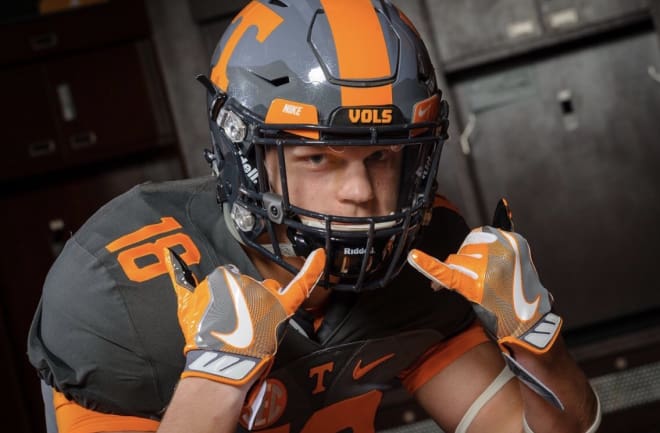 After multiple trips to Knoxville in the last two months, Cartersville, Georgia tight end Jackson Lowe pulled the trigger on Friday afternoon by committing to Tennessee. It was the school that just felt right as he chose the Vols over Clemson.
"It just felt right," Lowe said. "I feel like they are changing thing there. It just feels like a family there and I know coach Pruitt is going to change things. I have a lot of fun when I'm there. I love the people there and the love that the Tennessee fanbase has is just great."
Lowe committed to Tennessee's coaching staff last weekend before returning back home. It's his time with the staff that is special and when he told them that he was in, there was plenty of excitement.
"They were all giving me hugs," Lowe said. "(Pruitt) told me that he could finally get a good nights rest (laughs)."
Credit first year tight ends coach Brian Niedermeyer for Lowe's commitment to Rocky Top. He's been relentless in just a few months on the job and showcases both the ability to be light hearted and stern.
"I like that off the field he is the funniest guy I know," Lowe said. "On the field, he's all serious and about it. It was good to see him coach. I thought he was gonig to be more soft because when I was around him he is all funny. Seeing him coach, he gets after it and he gets on them when they aren't doing something right . I like that."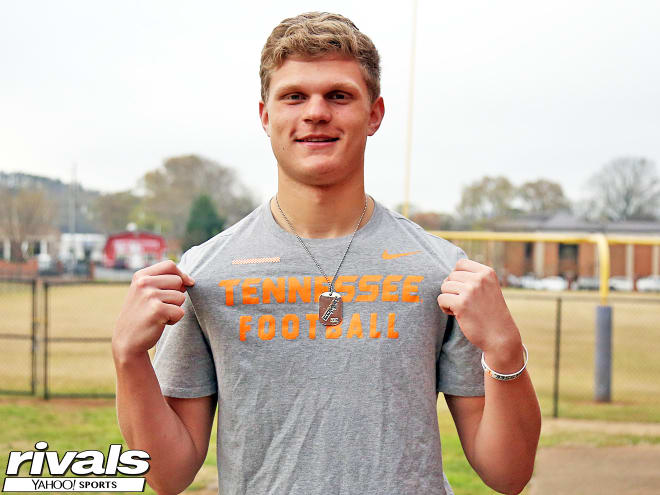 Lowe is physical and has some wiggle for the tight end position. He's an athlete that brings a lot to the table.
"I think I bring it all," Lowe said. "I weigh 240 right now and I think I'd like to get to 250 because I think that would help and I wouldn't lose any speed. I think that is a good weight for me. I'm not overweight and I'm in good shape. I want to get stronger in my upper body, but I think I'm pretty equal throughout. I'm just going to keep working out and striving every day."
Now Lowe turns his attention to helping Jackson Lampley recruit for the Vols.
"I'm going to start working it," Lowe said. "I'm going to get after it hard. I'm going to tell guys to come up to Tennessee and give them a chance. That's all we need."
And there is one player that he wants to add to this class and it might surprise you who that prospect is.
"I want to add Sean Brown," Lowe said. "The other tight end. It's a two tight end deal with the offense we are running. I think we are similar and we would be a threat to defenses."
Rivals.com ranks Lowe as a 3-star tight end in the class of 2019.