4-star Kane Patterson gives Volquest the latest on his trip to Rocky Top
Nashville linebacker Kane Patterson is the perfect example when you discuss a prospect seeing his recruitment 'blow up' in short order. The CPA product has seen many of college football's elite programs offer over the last six weeks and frankly it caught him off guard.
"I didn't see it happening like this," Patterson said. "It's been crazy and a blessing from God. For all the opportunities that have been put in front of me. I just have to see what fits best for me."
Saturday he made his way up to Knoxville to see Tennessee. It was his first trip to Rocky Top since the Vols offered last month and he was impressed by the new staff.
"I really like coach Sherrer," Patterson said. "It was the first time to get to meet him and just talk about stuff and then see him coach during practice. Getting to meet coach Pruitt in person was awesome and for him to tell me where I stand with him and his plan for Tennessee was fun. Just getting to know those guys was great."
Patterson spent a good amount of time on Saturday watching how the staff works and teaches. It's a good chance to see what it would be like in the Tennessee program.
"It was only their third day," Patterson said. "They told me they can see the improvement each day and I liked how they went about their business."
The staff has taken a nice liking to Patterson has his 6-foot-2 and 227 pound frame coupled with great explosiveness and speed allow him to play all positions in the 3-4. Even then, Patterson is most likely a good fit on the interior.
"They like me on the inside," Patterson said. "Coach Pruitt thinks I'm a smart player. He told me they were surprised by my size. I'm 6-foot-1 and 227 pounds and they thought I was about 205. He thinks I can add 13 pounds easy and play at 240. They like my ability and my work ethic. I think they can tell football means a lot to me."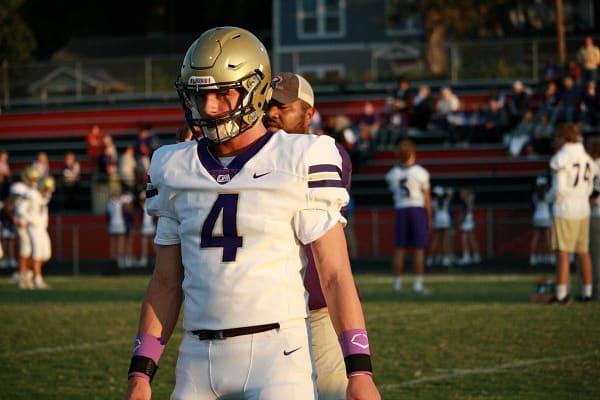 Patterson has a nice bond with Vol commit Jackson Lampley and the two travelled together for Tennessee's third junior day since the end of February.
"It was super cool," Patterson said. "We played on the same youth football team together. We have been friends all these years. With him knowing all there is to know about Tennessee helps me. It's nice to hear that he sees the difference in the new staff and the old staff."
He is planning on other trips this spring as he tries to find the best fit for him. He hopes to take his time, but also be efficient in the process.
"I'm taking nine or ten un-official visits this spring and summer," Patterson said. "I'd like to take my five officials, but the plan is to take a bunch of un-official visits and just see where things fit best."
Rivals.com ranks Patterson as a 4-star linebacker in the class of 2019.