4-star Tausili Akana talks Thursday visit to Rocky Top
Utah linebacker Tausili Akana had been to Knoxville last summer, but he wanted to get another look at Tennessee. Thursday he made his way to town to take a deeper look at Rocky Top.
"I definitely feel like going on campus again and seeing everything for myself was something I enjoyed," Akana said. "Talking to the coaches and get to know coach (Chop) and coach Ekeler more. They showed me what Tennessee was about and how they see me playing and how I could impact Tennessee."
The vibe in Knoxville last summer versus this summer was something Akana could see and feel because his game has improved.
"I felt more special on this trip because I've improved on my game," Akana said. "They said I'm one of their top guys for defense and that hit me pretty hard which felt good."
Akana talks to Tennessee commitment Nico Iamaleava and Vol target Francis Mauigoa a good amount. He met Mauigoa on a trip to Oregon and they hit it off. He will see Iamaleava next week when both are in Vegas.
"I talk to Nico pretty much a lot," Akana said. "I'm going up to Vegas to play with him in a 7v7 tournament. He's on me every day about Tennessee. He is telling me what we an do and how we can bring Tennessee back."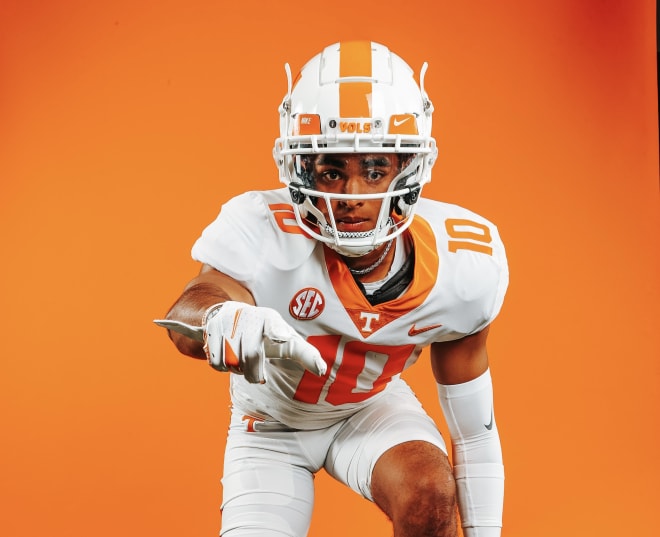 Much like Iamaleava, Akana has noticed how the people at Tennessee leave an impression. The passion and support is something that impresses him a lot.
"I like the coaching staff and the people," Akana said. "The coaching staff is good enough to help me develop on and off the field. The fans there go crazy for you. I've seen that on my social media. They are very supportive."
Akana isn't naming leaders, but rest assured the Vols are definitely in the mix for him.
"They are up there," Akana said. "I talk to coach Chop and coach Ek the most. They see me as a LEO. They love my balance and how I can drop and play in space. They say I bring leadership and toughness."
LSU, Oregon, Oklahoma and others are after Akana hard. He is taking his time and doesn't plan on rushing a decision.
"I don't plan on doing anything until after the season," Akana said. "I want to do some officials in the fall so I can catch some games that I haven't caught. I want to take an official to Tennessee. I want to see the game and feeling what it's like on a game day."