A VFL keyed Moses' interest in the Vols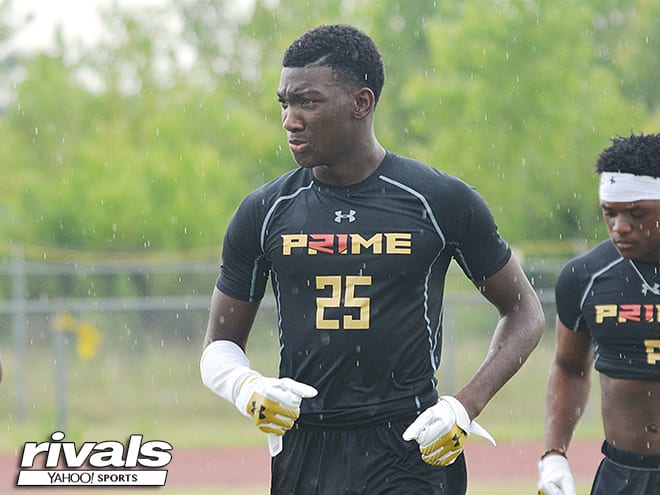 Baton Rouge, Louisiana defensive back Kendarias Moses' first conversation with Vol receivers coach David Johnson is one he won't forget anytime soon.

"Last night (Tuesday) was the first time I have talked to coach Johnson and for him to offer in our first conversation is the best feeling I have had," Moses said.
"I like Tennessee a lot. I have been trying to get in touch with Coach Johnson. We finally hooked up last night."
Moses's attraction to the Vols centers around a former Vol and current Pittsburgh Steeler.
"When I first came to high school, I was a receiver and switched to DB," Moses said. "Tennessee had a guy named Cam Sutton and I watched him played at Tennessee. He's a good player and that's really what got me interested in Tennessee. I didn't know about him, but I was on YouTube one day and I watched his highlights. I just fell in love with the way he played. He is one of my favorite players."
The 6-3, 181 pound 3-star prospect has family in Memphis but has never seen Tennessee. However, that will change in June when he comes to Knoxville to camp. In addition to Tennessee, Moses has offers from SMU, South Alabama and Jackson State. It appears more offers could be on the way as Moses' phone is ringing frequently.
"Tennessee is the first SEC school to offer. I have been talking to LSU almost every day and coach Cooper at Arkansas every few days," Moses said. "I have been talking to Ole Miss and Missouri as well. Outside of the SEC, I have been talking Kansas, Colorado State, Memphis, and Tulane.
"It's starting to take off. My freshman and sophomore year, I wasn't able to go to camps to get much exposure. This past year, I have been going to camps and competing against the best. This past weekend I did well at the Bootleggers Invitational. The more people have seen me the more interest I'm getting. "
Moses believes his versatility is one reason that schools are trying to find out who he is.
"I feel like I can play safety, corner or nickel," Moses said. "I can bump down to outside linebacker and cover the tight end. I think I'm versatile. I think that's what makes me different.
"Coach Johnson to took a visit to my high school and everyone in the school had nothing but positive things about me," Moses offered. "He likes that I'm long and rangy. He said my speed is there and I'm physical."
Moses hopes to show those skills off with planned trips to camp at Tennessee, Florida, Florida State, Alabama, LSU and Clemson.
As for what Moses is looking for in a school, the defensive back said it starts in the classroom.
"First of all, I know once I go to college I will major in journalism or kinesiology. Education is important," Moses explained. "I live in a single parent home. My mom has always made education a priority. My younger brothers and sisters are looking up to me. So my majors are important in picking a school. My family also has to be comfortable there. Even my younger brothers have to feel like it's the right place. Also, the coaches have to be real."