BREAKING: All-American OL Trey Smith sidelined for spring practice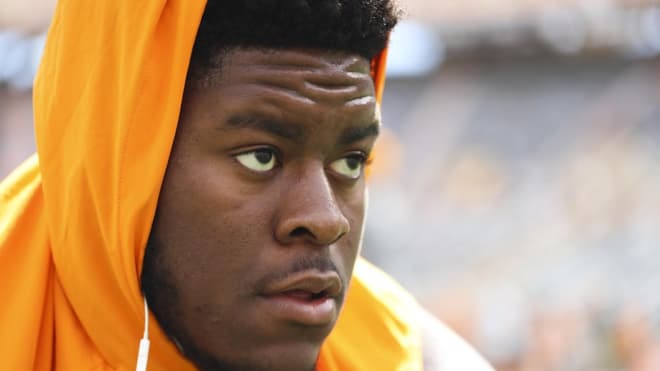 In the middle of what is a very important off-season due to the coaching transition, Jeremy Pruitt's team took a huge hit just weeks before the start of spring practice.
Freshman All-American offensive lineman Trey Smith will miss spring practice as he deals with a medical issue, sources tell Volquest.com.
Smith will continue be evaluated and monitored, but sources close to Smith say he'll be back ready to go for the 2018 season.
The news is a tough blow for Smith, who was set to become a household name with the Vols, and Tennessee's already-thin offensive line this spring.
The 6-foot-6, 320-pound mauler was one of Tennessee's few brights spots last season, as the Jackson, Tn., native started all 12 games and emerged as a locker room leader — even as a freshman.
After the Vols lost at home to Vanderbilt to end last season, Smith pronounced, "We're not allowing this to happen again. We will be great leaders. We will come back better. I promise that.
"It's time for everyone to lead and hold each other accountable."
During the coaching transition, Smith remained a key voice in the locker under in a new-look Tennessee program with Pruitt. Right now, the length of recovery for Smith is currently unknown, but he will still be a key leader around the team this spring and summer. His pending absence on the field will put plenty of pressure on an offensive line already dealing with depth issues.
Drew Richmond and Marcus Tatum must now up their leadership efforts, while true freshmen Ollie Lane and Jerome Carvin, two early enrollees, will get all the work they handle over the next two months in spring practice.