BREAKING: Rivals100 QB Harrison Bailey commits to Tennessee over Michigan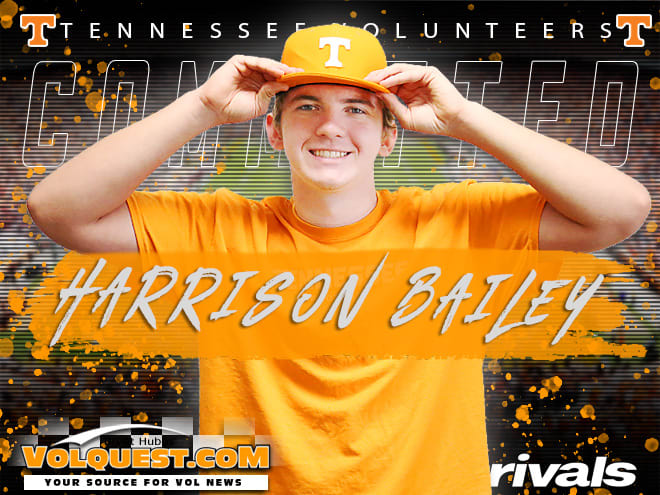 Harrison Bailey is from Georgia and grew up rooting for Alabama and Florida, yet the 4-star quarterback has found his future home elsewhere in the SEC.
The 2020 gunslinger from Marietta High (Ga.) committed to Tennessee over Michigan on Thursday, as Jeremy Pruitt beat out Jim Harbaugh for one of the top juniors in the country — without an offensive coordinator on staff, to boot.
"I'm blessed to be a Vol," Bailey said.
"I want to build a program. I love the coaching staff and the area. I know whoever coach Pruitt brings in is going to be a great OC."
The 6-foot-4, 220-pound quarterback held more than 20 offers, but Bailey narrowed his decision between Tennessee and Michgian earlier this fall and announced his choice at a school ceremony Thursday.
Bailey visited both schools multiple times, including attending three games at Neyland this year. The blue-chip quarterback's final trip before Thursday's decision was attending Tennessee's home loss to Missouri two weeks ago.
Bailey wasn't dissuaded by the blowout loss or eventual departure of offensive coordinator Tyson Helton, telling Rivals, "I've known where I want to go for three weeks. Once I commit it's done. I have really thought about this and know where I want to go."
Bailey suffered a season-ending arm injury in October, finishing his junior season with 2,809 yards on 63 percent passing with 29 touchdowns to six interceptions. His favorite target was Tennessee 2019 wideout commit Ramel Keyton, and now the two can continue that connection on Rocky Top.
Possibly even next season?
Bailey and his family are at least considering the option of the Rivals100 quarterback reclassifying into the 2019 class. South Carolina quarterback Jake Bentley did the same thing several years ago. Right now it's merely an option for Bailey to consider.