Brices Off the Beaten Path
We're nearly a full month into the college football season and our seventh edition of "Off The Beaten Path." It's been seven years since Tennessee had a winning streak in the border rivalry with Georgia; the Vols won both the 2006-07 contests, but their only other win in that time was the '09 game inside Neyland Stadium.
Many of the games have been highly competitive; Tennessee has lost the past three games to Georgia by a combined 18 points, including last year's gut-wrenching overtime defeat.
Speaking of seven, the Vols list seven natives of the Peach State in their two-deep offensive and defensive sets released on Monday: Jason Croom, Joshua Dobbs, Owen Williams, A.J. Johnson, Brian Randolph, Cam Sutton and Justin Coleman.
The Bulldogs have allowed just seven points in the third quarter and seven points in the fourth quarter through three games this season.
It was on the seventh day of October, eight years ago, when Tennessee last won in Georgia; a wild, come-from-behind 51-33 victory.
O.L.G.: Offensive Line Gelling
For the first time since its first game way back on Aug. 31, Tennessee's offensive line practiced the way it played for the past week-plus on the heels of the Vols' Sept. 13 loss at Oklahoma.
In that contest, the Vols had their third different lineup combination in as many games. But the quintet of: Kyler Kerbyson, Marcus Jackson, Mack Crowder, Jashon Robertson and Coleman Thomas improved over the course of that 34-10 loss and got an immediate vote of confidence from coach Butch Jones in the aftermath.
That group has since worked exclusively together, an element that everyone from quarterback Justin Worley to both Kerbyson and Crowder praised as crucial in development moving forward.
Jones on Monday, when asked about the group by VolQuest.com, praised its cohesiveness even with the shuffling and also cited the line's work ethic. But Jones also used what he's dealing with in preparation for Saturday's showdown at 12th-ranked Georgia (2-1, 0-1) as an example of all the work Tennessee still must do on the recruiting trail.
"Well, I felt that cohesiveness occurring all the way throughout training camp and the next individual in," Jones said. "Even though you have a starting five, your depth is critical. The teams that consistently win in this football conference have tremendous depth, whether it's in the offensive front, whether it's in the defensive front. It's really program depth more than anything. That's a luxury we don't have right now, but we'll get there. We'll get there through recruiting and we'll get there through development.
"You look at Georgia, they have four great, great running backs, really five, the other individual who played against us last year that I didn't even mention. So, they have a full stable and they do a great job of playing to the strengths of those running backs and even their wide receivers. Our offensive line has done a great job every day with a workman like approach and having that mentality of just getting better no matter who is in there."
Sophomore wideout Marquez North said that the Vols' offensive linemen do not need their confidence rebuilt after allowing Worley to be sacked five times and knocked down more than a dozen times in their last game.
"They are a confident group. That experience (at Oklahoma) is going to help just getting those snaps," said North, who has been praised by position coach Zach Azzanni for his growth as a blocker, among other aspects. "When you get that experience on the field, the game is going to slow down for them. They are going to get better each week."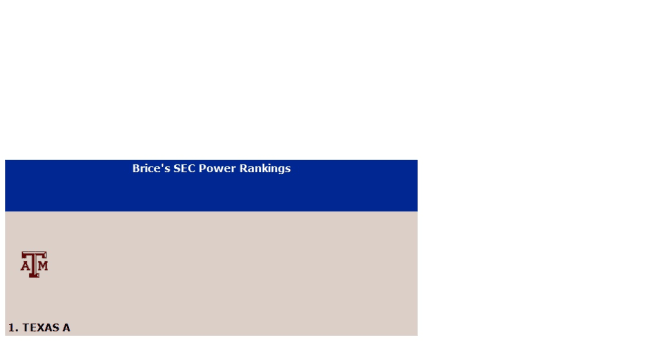 [rl]