Closure on Brohm, all eyes on Doeren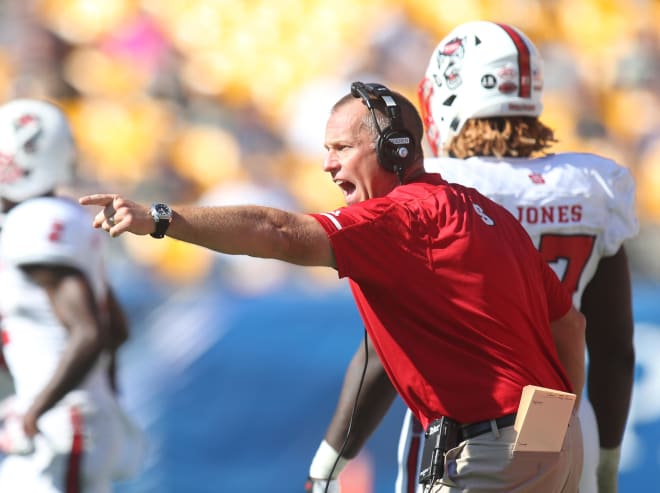 To say that's it's been a bizarre week for the Tennessee football program is an understatement. Since Sunday afternoon, the Vols' search for Butch Jones' replacement has become a national story — full of enough twists and turns to make for an epic documentary.
So how did we get here, and what could be the next step going forward?
Since Monday morning, Peyton Manning and Phillip Fulmer have been working in close conjunction with athletics director John Currie in an attempt to identify the Vols' next head coach.
Obviously, the most publicized event of the week was Tennessee's flirtation with Mike Gundy and subsequent reports that the Oklahoma State head coach turned down a package worth $42 million over six years.
Since then, things have gotten murky.
In the last 24 hours, Tennessee has spoken with multiple potential candidates, including SMU's Chad Morris and Purdue's Jeff Brohm, per sources.
Currie never met face-to-face with Brohm for a formal interview on Wednesday. It's been confirmed that Brohm spent a good portion of the day recruiting in Kentucky.
Manning was involved in conversations with Brohm as part of Tennessee's vetting process.
Despite a report earlier Wednesday that Brohm had accepted a deal to become the Vols' head coach, sources tell VolQuest.com that discussions with Brohm never got that serious.
With no formal discussions, there was no 'monkey wrench' thrown into the works by Chancellor Beverly Davenport as some reports have suggested. Tennessee never reneged on a deal. As a high-ranking university source told VolQuest.com earlier Wednesday, reports of the administration blocking a deal were "100% inaccurate."
So where does that leave us now?
As of late Wednesday afternoon the search seems to have centered on N.C. State head coach Dave Doeren, who we would now term as the favorite to emerge from a bizarre search as the Vols' new head coach, per a source.
Doeren certainly isn't the most high profile name to have emerged in the search, but within the ACC, Doeren has a solid reputation, and as one coach told VolQuest.com, "Dave Doeren is a winner. He's tough-minded and a good leader. The best thing I can say about him is he's a football coach."