Dooley eyes better APR, summer leadership
After the dedication of the new Dooley-Witten Learning Center at the Halls/Powell Boys and Girls Club, Tennessee's top Vol Derek Dooley met with media to discuss several different topics.
First on the agenda was Tennessee's Academic Progress Report (APR) that was released Wednesday. The Vols met their required score, but finished last among SEC schools with a football score of 931.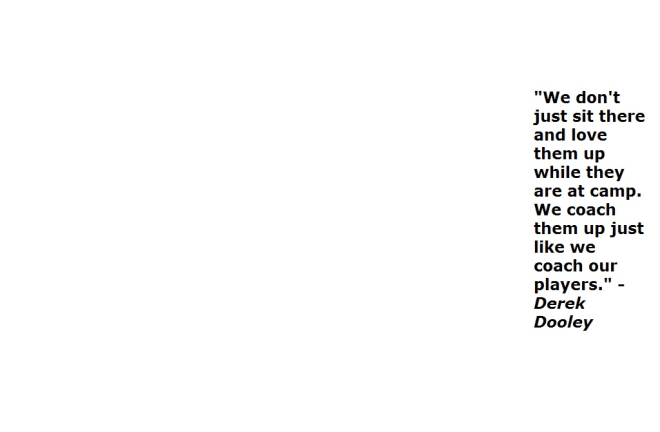 "Our goal is to get it up higher and higher," Dooley said. "The good news is we met our benchmark. The reality is when you look at APR, it's a study of retention. The amount of attrition that we've had makes a significant impact on the program. We're going to be feeling the effects of that for the time to come as it relates to APR, but we are working very diligently to try and stabilize it and get it back to where it needs to be."
After a poor fall semester, the eyes of program members and fans were on spring grades to see if the football team would bounce back in the classroom. It was a much better semester for the football Vols and Dooley was more than happy about that.
"Every semester that we've been here except that one has been pretty consistent in its performance," Dooley said. "I looked at the fall as more of a blip on the screen, certainly an ugly fall, but the measures we've been doing have been pretty consistent.
"Even the three years I was at Louisiana Tech and what we are doing here. Hopefully we can get through it. The reality is it's a four-year cycle, so even though we feel like we are making progress now, you are always carrying the four years behind you. That's what that number represents."
While the Vols win battles in the academic arena, they also look forward to this fall where they hope to win battles between the white lines. College football is buzzing with the reality of a four-team playoff coming in the very near future.
"I hope we get in it one day," Dooley said. "That's my thoughts. We've been sitting here tweaking a system for 15 years. I hate to just start over. As much as we beat up on the polls, there isn't a lot of discrepancy in the polls. You can argue a notch here or a notch there, but I hope we just don't abandon a system we've been working on for 15 years. It's not all that bad. We just beat up what's wrong with the system and never talk about some of the good."
In typical Dooley fashion, he had his one-line jokes in reference to picking the four teams with a selection committee.
"I love how they say we have to get the bias out so let's get a selection committee," Dooley said. "Are you kidding me? Where are those guys coming from? They don't have any bias?"
It's been a solid summer for Dooley and his program. They have added several commitments during camps and visits by prospects. He's been real pleased with what is basically a brand new staff.
"I think it's a real tribute to the job the staff has done with getting guys on campus and great players on campus," Dooley said. "I think there is a lot of positive belief in the things we've done and where we are headed as a program. That's a comforting feeling."
The third-year head coach also likes the interaction of summer camps.
"You get to coach them," Dooley said. "Not only do you get measurables which are so important, but you also get to go in and teach them. See how they apply your teaching. See how they handle adversity. We don't just sit there and love them up while they are at camp. We coach them up just like we coach our players because we want both parties to feel good about his relationship. I believe if players go to different camps, then it will give them a better sense of where they want to go as well."
The recruits that turned into signees in February are now Vols as they roam Rocky Top this summer as a part of summer school. Dooley praised his upperclassmen this spring for their ability to grow into leaders and now he's hoping his leaders are showing his newest players the correct way of conducting themselves, both as college students and preparing for the coming season.
"Everything now is player-led," Dooley said. "If it's not led the right way then you aren't going to get any better. It's a critical time because come August 2nd when we report, we are four weeks away from live ball. Summer is always important."