Gundy says no thanks and the search goes on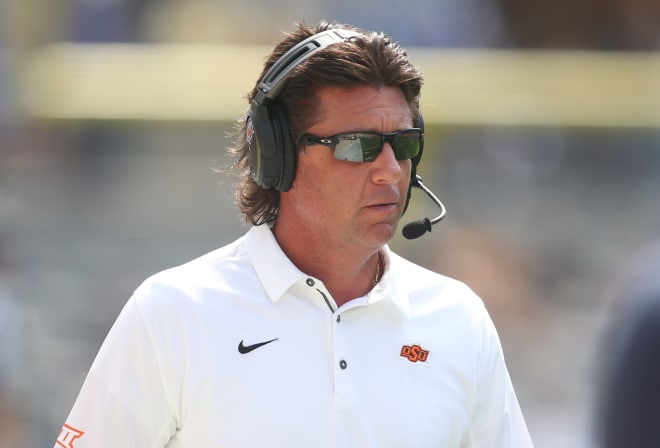 Tennessee's coaching search is seemingly back to square one this evening with word out of Stillwater, Okla. that Mike Gundy will remain in his post as the head coach of the Cowboys.
Former ESPN writer Brett McMurphy first reported the news and Gundy confirmed it moments later when he tweeted out 'Cowboy for life.'
Tennessee athletic director John Currie met with Gundy on Tuesday afternoon in Dallas where he formally extended the offer to become Tennessee's next head coach.
Unconfirmed reports suggest that Gundy was offered an annual salary in the $6-$7 million range. VolQuest.com previously reported that Tennessee was willing to go north of $6 million annually for Gundy.
With Gundy off the board, Tennessee could target SMU's Chad Morris, Purdue head coach Jeff Brohm and possibly Auburn defensive coordinator Kevin Steele, among others.
The emergence of Gundy as a potential candidate on Tuesday morning added another wrinkle to a coaching search that has riveted Tennessee fans everywhere.
The drama hit epic levels on Sunday when Tennessee offered the job to Ohio State defensive coordinator Greg Schiano only to back out of a Memorandum of Understanding between the two parties hours later.
That decision was sparked by an unprecedented outpouring of anger from Vol fans in protest of Schiano's hiring. That protest manifested itself not only in a social media outpouring of dissatisfaction from former players and boosters, but with students and fans gathering to demonstrate on campus.
Sunday's developments have made Tennessee's search a national story, and it's now being conducted amid incredible scrutiny from fans and media alike.
Pulling Gundy after the Schiano debacle would have been a public relations coup and an impressive rebound for Currie and the University.
Instead, 17 days after firing Butch Jones, the Vols are still looking for his replacement and with no 'slam-dunk' hires in sight Currie is under increasing pressure.