Kelly to wear orange and coach safeties and special teams at Tennessee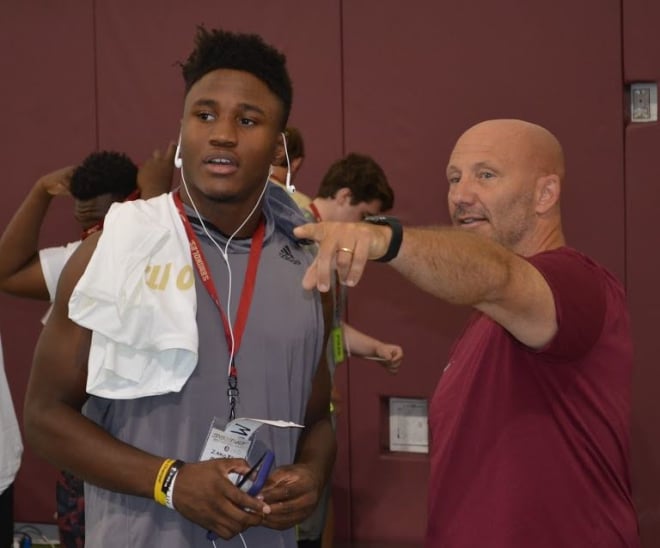 While Jeremy Pruitt prepares for his final days or weeks as Alabama's defensive coordinator, the first-time head coach is finishing up his inaugural staff on Rocky Top.
Multiple sources confirmed to Volquest.com that he has added another piece to his coaching puzzle in the form of FSU defensive coordinator Charles Kelly.
Our counterparts that cover the Seminoles in the Rivals network, Warchant.com, spoke with Kelly after FSU's bowl win on Wednesday and Kelly said "he has a new job opportunity lined up and will announce it in next couple days. Wanted to finish job with FSU first."
Kelly will head to Knoxville in the coming days where he will coach safeties and special teams for Tennessee.
Like Tennessee, Florida State is in a time of transition with Jimbo Fisher leaving for Texas A&M and Willie Taggert the newly minted leader of the Seminole Nation. Kelly was unlikely to be retained in the same role at FSU and his relationship with Pruitt made Knoxville an easy destination. Kelly has coached everything in Pruitt's defense except inside linebackers which makes him a valuable piece to the staff. Add in his wealth of knowledge and experience and he will play a key role for Pruitt as he transitions into being a first time head coach.
Tennessee has yet to announce the new staff additions with roles yet to be officially defined. Georgia outside linebackes coach Kevin Sherrer is working the college football playoff before joining Pruitt as his defensive coordinator in Knoxville. There continues to be plenty of smoke around South Carolina interim offensive coordinator and wide receivers coach Brian McClendon coming as the wide receivers coach at Tennessee if he isn't given the permanent O.C. position with the Gamecocks.

This is how the new staff looks to be shaping up as the new year approaches:
Tyson Helton (Offensive Coordinator/Quarterbacks)
Brian Niedermeyer (Tight Ends)
Robert Gillespie (Running Backs)
Will Friend (Offensive Line)
Tracy Rocker (Defensive Line)
Chris Rumph (Outside Linebackers)
Kevin Sherrer (Inside Linebackers and Defensive Coordinator)
Terry Fair (Defensive Backs)
Charles Kelly (Special Teams)