Jennings career with the Vols is over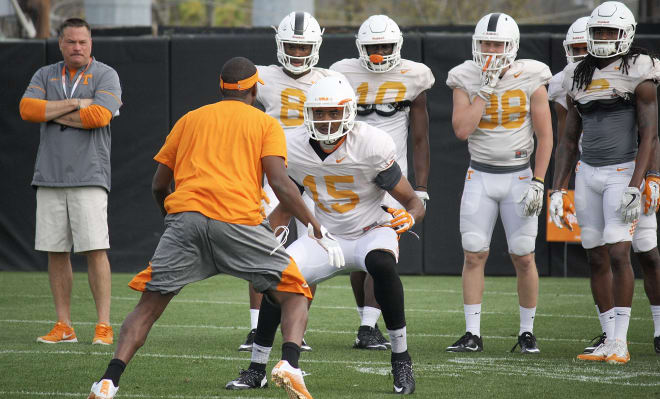 Junior Jauan Jennings' career at Tennessee is over. The Murfresboro native has been dismissed from the Vol program.

"In consultation with Vice Chancellor/Director of Athletics John Currie, I have made the decision to dismiss Jauan Jennings from our program. Representing the University of Tennessee football program is a privilege," interim head coach Brady Hoke said in a statement.
Jennings went on his Instragram account and went on an obscenity laced tirade in a video where he was ultra critical of the Tennessee program, in particular the Vol coaching staff.
Jennings also took shots at Vanderbilt and said in his online video that he tried to come and practice to play in the Vanderbilt game but wasn't allowed to.

Jennings was injured in the season opener against Georgia Tech breaking his wrist which required surgery. Jennings hasn't been seen around the team since the injury. He hasn't been at practices and hasn't been on the sidelines for any games.
In his career, Jennings caught 57 passes for 746 yards and seven touchdowns. Jennings is most known for a game winning hail-mary reception in 2016 to be Georgia.