Memory VolT: Alan Cockrell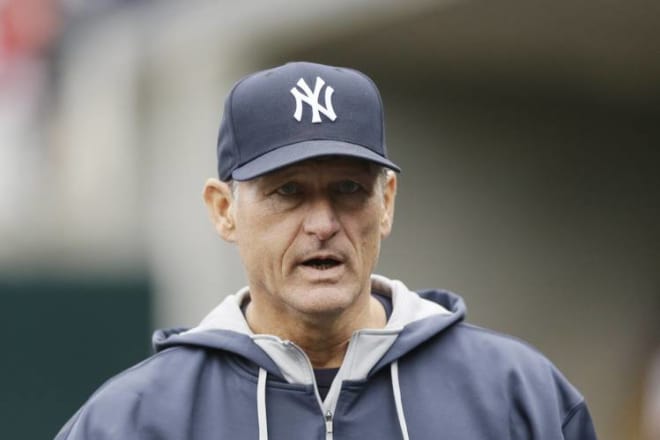 The numbers were quite staggering. The run remembered to this day by those lucky enough to witness the Parkwood High team from Joplin, Missouri in 1980. Captained and quarterbacked by Alan Cockrell, the Bears' offensive attack completed an undefeated season 14–0 by outscoring their opponents 653-33. The season culminated in a Missouri State Class 4A High School Championship.
An All-State player in both football and baseball, Cockrell had a tough decision to make. He had plenty of opportunities and in the end chose to come and compete at Tennessee.
"For me it was the opportunity to play both sports," Cockrell said. "There were 8-10 schools that were going to let me do both. Tennessee, Arkansas, Missouri, Oklahoma, Oklahoma State were some of those schools. For me it was the opportunity to play early and play both sports early that was the biggest factor for me that attracted me most."
The decision to leave the Show-Me state was made easier after his visit to Knoxville.
"I just fell in love with Tennessee and the town of Knoxville," Cockrell said. "I loved everything about it. Bill Bates was my host on my trip and I just felt comfortable. Everyone just accepted you and it made so much sense from the start. Doug Matthews recruited me and he grew up in the mid-west not far from where I grew up in Joplin. We had similar backgrounds and there was that common bond."
Cockrell believed what the coaches told him about the possibility to play early and he would get his chance pretty much right out of the gate. He would become the first true-freshman to start at quarterback in Tennessee history.
"The first game I started at Neyland Stadium was the third game of my freshman year," Cockrell said. "We opened up with Georgia and then we went out to SC. We didn't fair so well and coming into that third game with Colorado State, coach Majors made me the starter. That was the first real great memory for me because of what it meant."
Just two games later, Cockrell would suffer a vicious knee injury. It would require reconstruction of his left knee and leave his future in doubt.
"Some of the doctors told me they couldn't give me any guarantees that I'd be able to come back from the injury," Cockrell said. "Tim Kerin was huge in getting me back and not just me but others as well."
Cockrell would not only be one of the first players to come back from such an injury, but he did so even better than before because it allowed him to see the game from a different angle.
"Getting hurt my freshman year against Auburn and having a cast from my hip to my toe for 12 weeks was tough to deal with," Cockrell said. "I just think my persistence to rehabbing to come back and play again and Tim Kerin play a huge part in that. He gave me the rehab program and was always pushing and supportive. I couldn't run as much anymore and that changed a lot of who I was and the things to get the opportunity to come to Tennessee. It opened me up to looking at the game a little bit differently. I studied film a lot. I would get my own look and then get I would listen to coach (Al) Saunders and try to visualize as to what I was seeing."
Cockrell would once again be the starting quarterback the following season as a sophomore. Leading an undermanned and younger Vol squad to a big win over a traditional rival which would set the stage for a sequel the following season.
"Outside of that first start my best memories were our wins over Alabama," Cockrell said. "In 1982 as a sophomore we beat them in Knoxville and that hadn't happened in some time. The following year in Birmingham, we beat them down there and we hadn't beat them there in several years. Those two really stick out."
Cockrell also reminisced about the wins over LSU his junior season and what ended up being the final game of his Tennessee career as Cottrell showed well in a win in the Citrus Bowl over Maryland and Boomer Esiason.
Tennessee plays Missouri this weekend on senior day for this current group of graduating Vols. A group led by Josh Dobbs, Cam Sutton and Jalen Reeves-Maybin will run through the T for the final time. A moment that Cockrell never to got to experience.
"I didn't have a senior day," Cockrell said. "I started every game as a sophomore and junior and did so for the baseball team as well. At the end of my junior season, I got drafted in baseball. At the time, the SEC was the only conference in the country that wouldn't let you go play professional baseball and then come back and play football or basketball or any other sport. I made the decision partly due to my knee injury that it was an opportunity that I didn't feel like I could pass up. I left and signed a contact with the San Francisco Giants and I've been in baseball ever since."
And an older more wise Cockrell still thinks about what if to this day.
"As you get older you think about the regret or two you might have in your life," Cockrell said. "If I got a do-over or a mulligan, I'd have played my senior year of football."
Cockrell currently works as the hitting coach for the New York Yankees. During the off-season, he and his wife live in Charlotte.