Morris' recruitment nearing a close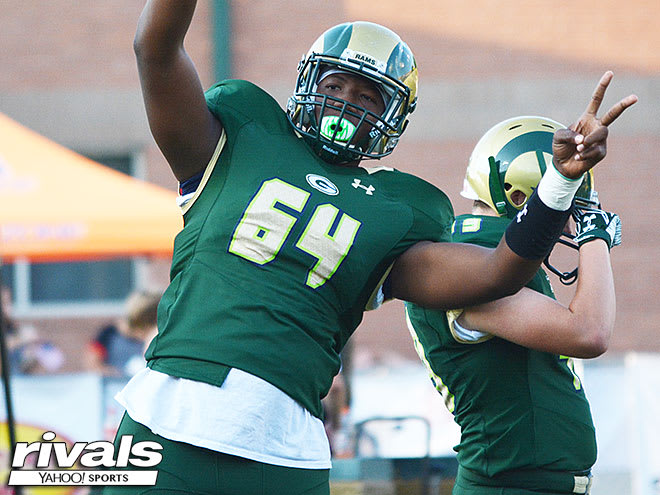 The finish line is quickly approaching for Loganville, Georgia offensive lineman Wanya Morris.
The nation's 19th-ranked prospect will make his college choice on May 1st.

This weekend, Tennessee got a chance to make their final pitch to the 6-6, 285-pound prospect.
"I was surprised by the atmosphere," Morris admitted. "I was signing autographs as a recruit. It was a really good feeling. I just imagine if I there. It's going to be crazy.
"It was a great game honestly. I loved the atmosphere and the fans. It was really fun."
It was Morris' first time watching a game of any kind inside Neyland Stadium, but not his first trip to Rocky Top.
On this trip, Morris said he was focused on a couple of things.
"Just the vibe with the players. Just getting along with them more and how I fit into the offense. I liked what I saw," Morris said.
With the Tennessee having made its final pitch, Morris' other finalist, Auburn, will make its pitch this coming weekend when he officially visits The Plains. Morris and his mother, who made the weekend visit to Knoxville, were actually at Auburn this past Tuesday as well. Morris contends he's not make a final decision.
"We will see after my official visit to Auburn this weekend," Morris said.
As for what it will come down to, Morris said it's just a good feeling.
"I have no bad relationships with a coach. I feel like I can be honest with either school. It's where me and my mom are going to be happy the most.
"It's following my heart."
Once that decision and announcement is made Morris said his recruitment will be over despite not being able to sign until December.
"I'm done," Morris said. "I'm only going to be talking to the school I am committed to."