DE Darrell Taylor to play vs Kentucky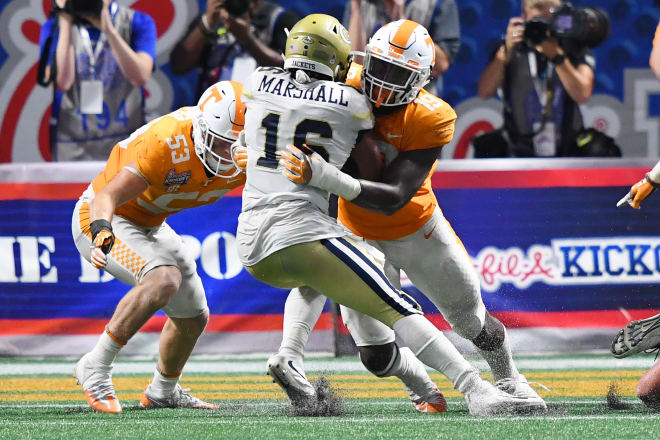 Tennessee's defense will get added help later tonight in the form of defensive end Darrell Taylor. Sources confirm to Volquest that Taylor is with the Vols in Lexington, Kentucky and expected to play tonight. The redshirt sophomore has missed the last two games following a multi-game suspension for two separate incidents.
Coach Butch Jones confirmed the report Saturday afternoon, saying in a release by the university, "Darrell has completed the requirements we had set for him to return to play and he will be available tonight against Kentucky. He must continue to meet criteria we have set forth for him on a daily and weekly basis."
Taylor was suspended for the first half of the South Carolina game following an ejection late in the loss to Georgia.
That was followed up by a practice field altercation with offensive lineman Trey Smith, that left the Virginia native suspended indefinitely.
Jones called Taylor's suspension "day to day" on Wednesday when addressing the latest on the situation.
At the time, Jones said Taylor remained suspended, but he was on the field for part of Tuesday and Wednesday's practices. Taylor practiced on Thursday and traveled with the Vols to Kentucky on Friday.