One to Watch: Tony Mitchell talks early offers and Tennessee
Madison, Alabama athlete Tony Mitchell is yet to even reach high school, but that hasn't stopped schools from recognizing his talent. He currently sits with six offers including schools from both the SEC and ACC.
"It's really a blessing," Mitchell said. "Me being just in the 8th grade, most kids don't get this kind of attention. It just motivates me to work hard to be the best at the next level."
At 6-foot-2 and 187 pounds, Mitchell has the size and skill set from an early age that just seems to translate into what college coaches like.
"They see potential in me and see how well I'm doing," Mitchell said. "They believe I can come in and help their programs. They like my size and speed. That's mainly what they talk about when they discuss my game."
Mitchell received an offer from Tennessee earlier this week. He's been learning more about the Vols and has already developed a trust level with running backs coach David Johnson.
"It's a great school and they have a great football program," Mitchell said. "I like Tennessee. I've spoke to David Johnson and he's a real down to earth guy. He tells me that I can be really good at the college level. When he was talking to me, he was telling me I have to work hard if I want to be the best."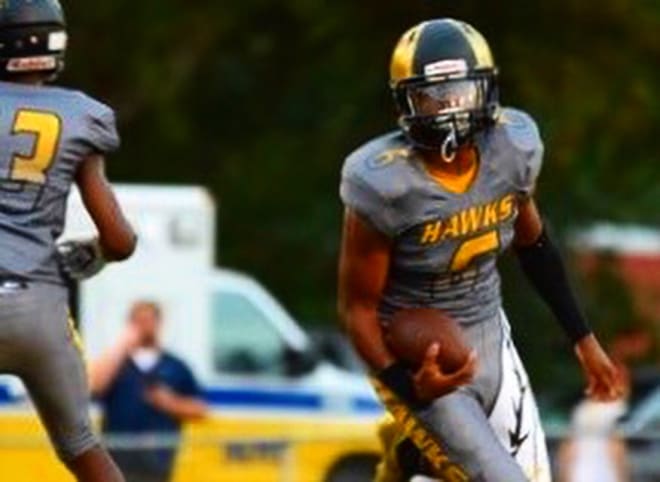 South Carolina, Georgia Tech, Mississippi State and others join Tennessee in offering Mitchell. The attention is great, but he's going to do his best to not let it effect who he is and how he works.
"I can't get the bighead," Mitchell said. "I know others don't have these offers and people are going to come at me because I do and they are going to want to prove themselves against me. I just have to keep my head down and keep working and not let it effect me."
Mitchell plays 7 on 7 for the Southern Xpress with other talented players like Alabama commitment Malachi Moore. Having older teammates that have seen the process is a huge help to Mitchell.
"They are like big brothers," Mitchell said. "They are mentors and they talk to me about the process and about high school ball. They show me how to handle myself and that's a big help so I can talk to them about it all."
Mitchell will start high school later this year at Thompson High School.