Pruitt calls Vol Walk 'spectacular' before chiding Tennessee fans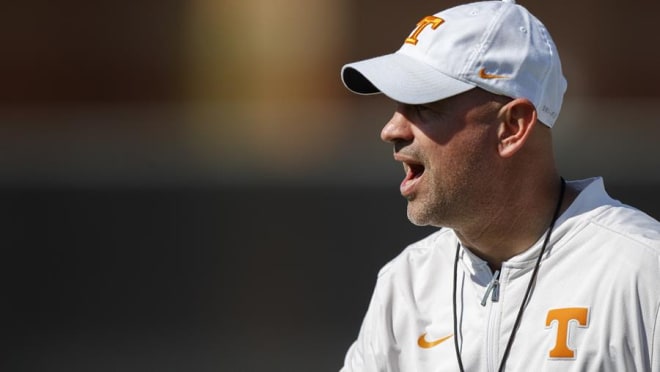 Coming off an 0-8 season in SEC play, Tennessee fans still filled Neyland Stadium with an announced attendance of a little more than 65,000 fans at Saturday's Orange & White Game.
While the number was certainly — cough, cough — inflated, it was still a nice showing and the fifth-largest spring game crowd in school history.
It wasn't satisfactory to new head coach Jeremy Pruitt, though.
Tennessee's first-year coach didn't mince words about his frustrations with his football team after Saturday's 34-7 spring game, but he also saved some Southern saltiness for UT's fans.
"I thought the Vol Walk was spectacular," he started, noting the thousands who lined up pregame.
"But to me it's kind of like our football team for the fans. The ones that were here, I'm proud they were here. They are fired up. They are ready to get going. Then there were some people that weren't here that had legitimate reasons for them not to be here.
"Then there were some people that weren't here that – why weren't they here? It's kind of like our football team."
After delaying the traditional autograph session until August and mostly making players unavailable this spring, Tennessee had a social media blitz in the 72 hours before the Orange & White Game to generate buzz.
There were short videos from Nigel Warrior and Marquez Callaway, assistant coaches imploring fans on Twitter to show up and Pruitt even saying he hoped for "102,000 people" to "send a message to recruits about how important spring football is at Tennessee."
Like his football team, Pruitt clearly expected more.
"I think we all need to look in the mirror and see who we want to be," he said.