Relationship between Barnes and Turner extends beyond the court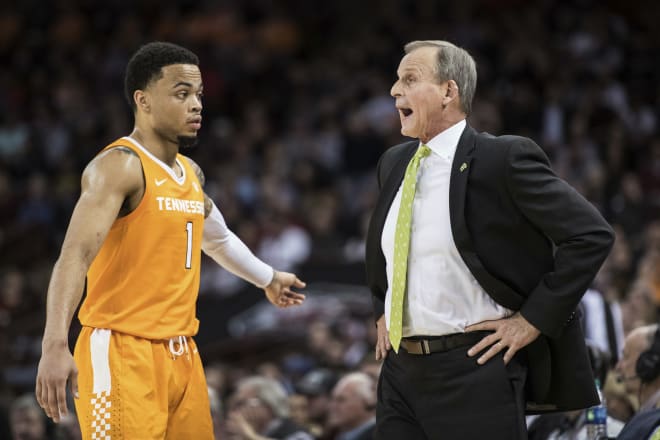 A little over four years ago Lamonte Turner committed to a head coach he barely knew, taking a gamble that has paid off in ways he couldn't have imagined at the time. Four summers later he's the last member of Rick Barnes' first recruiting class in Knoxville and the undisputed leader of a program that's won 57 games in the last two seasons.
Turner has seen teammates come and go. He's seen Tennessee go from an SEC cellar dweller to one of the elite teams in the SEC and a legitimate Final Four contender a year ago.
Along the way, he's endured injuries and rehab, sat out his freshman year as a redshirt, picked up an SEC Sixth-Man of the Year award, and earned reputation as a cold-blooded gamer, willing and able to take (and make) big shots at crucial points in huge games.
He's one of only two seniors on the Vols' current roster, charged with teaching and leading a team that consists of a boatload of newcomers with four freshmen and two transfers.
With one year left to put the finishing touches on his career in Orange, it's not quite time for Turner to stop and smell the roses, but on the cusp of his senior season, he does have a vantage point to accurately assess everything that's happened to Tennessee basketball since Barnes came to Knoxville.
"It's what we talked about that first year, but to see it actually happen, to be No. 1 in the country for a month, to have the longest winning streak in the country, it feels really good knowing where we came from," Turner said.
"I remember what it was like coming in. We wanted to be good but we weren't very good those first two years. We didn't have a clue about what Coach Barnes was talking about, what he wanted. Now to be able to know what he wants, to know why we're doing the things that we're doing it feels good.
"We know now that when you do the things he's trying to get you to do you get these type of results. Just to actually see it happen has been great. It's been great to be a part of it. We came in, me, Admiral, Kyle, Kevin Punter was already here, to think about being a part of the guys that helped lay the foundation it's great to look back on."
Turner has not only been an integral part of what's been an incredible rebuilding job under Barnes, he's also grown into what Barnes recently termed the best leader he's had as he heads into his fifth season in Knoxville.
Obviously, a huge part of that is due to Turner's personality and make-up. The same kind of mentality that makes him a fearless competitor, non-plussed when it comes to taking huge shots in huge moments, also lends itself to making him the kind of player that's not shy about confronting teammates when necessary. It's also led him to turn into the sort of elder statesman who welcomes the chance to take freshmen under his wing and show them the ropes.
In addition to having the sort of personality that makes him comfortable taking a leadership role among his peers, Turner has also reached that stage in his career where he knows implicitly how his head coach wants things done and is adept at spreading that message in the locker room and on the practice floor.
"I feel like I know what Coach Barnes is thinking now pretty much all the time. Like when he's out there on the floor and just watching practice I honestly feel like I know exactly what he's looking at, what he's going to say," Turner said.
"So sometimes now, I'll just step up and say it myself. Especially now since I'm watching practice myself while I'm rehabbing. I've actually been able to help him out and correct a lot of things.
"I think it's good for me to be able to step in there sometimes and be his voice, because it's the summer, it's only June. He's going to do a lot of yelling in August and September so I'm trying to save him some sore throats."
That kind of understanding is something that Turner has grown into. It certainly wasn't always the case. As with most players who've come through the Tennessee program under Barnes, he's felt the coach's wrath on the practice floor.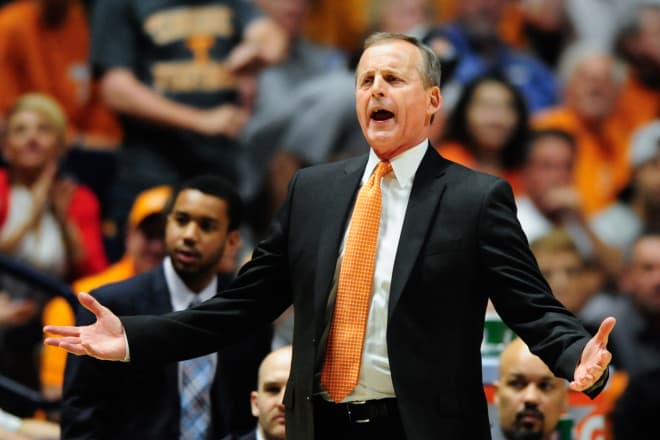 As anyone who's witnessed Barnes in action during practice can attest, it takes a player with thick skin and mental toughness to thrive under his direction. Turner has those attributes in abundance and they've served him well.
"You've got to love it man, and you've got to understand that for him, nothing's personal," Turner said of Barnes' style.
"He isn't holding anything against you. I don't how it is for everybody but it took me about two years to get used to it and realize that. Now it's funny to me to see him get after other people and to see how they react."
Turner's understanding —and appreciation— of Barnes' methods have led to a the kind of bond between a player and coach that highlights what makes college athletics special when it occurs.
The relationship between he and Barnes has grown to the point where Turner sees him as far more than a basketball coach. Often times in athletics the only relationship between a player and a coach is on the court or the field.
That's not the case with the program that Barnes has built here. It's a vital part of the culture he's built and it's a huge reason he's able to coach his players as hard as he does, they know—or eventually figure out as Turner did—that he cares about them beyond the basketball court.
"I kind of saw it in spurts early, but being young it's hard not to take things personal. I would see flashes where I thought he really liked me. I always felt like he respected me. After being around him for four years though, now I think the reason we get along the way we do and also why we sometimes butt heads the way we do is that we're so much alike.
"He recruited me for about a week I guess before I committed , so I didn't really know him personally. I didn't know how things were going to go, but I did know that he was a great guy. I knew what people said about him, knew the kind of career that he had had," Turner said.
"But I never guessed that we'd develop this kind of relationship. The way that we can talk to each other, the relationship that we have, honestly to me it feels like a father-son relationship. He's definitely a father figure to me, the things he gets on me about, the things he's helped me with. I've grown a lot thanks to him, as well as the rest of our coaches. It's been great and I'm looking forward this last year with him."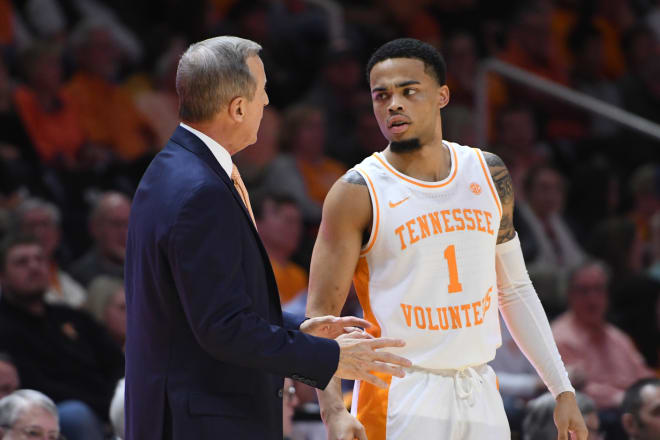 Turner certainly couldn't have predicted that he and a head coach he barely knew when he signed on to play for him four years ago would end up in this place, but it was apparent even as he sat out his freshman season that Barnes liked what he had Turner.
Barnes doesn't hand out praise freely and he's a coach who maybe values toughness above any other skill or trait a player can possess. He routinely praises Turner's toughness, and coming from Barnes that kind of praise is anything but hollow.
"I kind of saw it in spurts early, but being young it's hard not to take things personal. I would see flashes where I thought he really liked me," Turner said of the relationship he and Barnes share. "I always felt like he respected me. After being around him for four years though, now I think the reason we get along the way we do and also why we sometimes butt heads the way we do is that we're so much alike.
"We're both feisty. We've got the same kind of personality. Off the court we can get silly but in between the lines we're both serious. I think we respect that about each other. I've even told him that, that we get along so well because we're so much alike.
"Especially now, that I'm a leader, that I'm the most experienced player I feel like I'm really just a representation of him in the locker room and I know now looking back that's where he wanted me to be all along."