BREAKING: John Kelly, Will Ignont suspended for Kentucky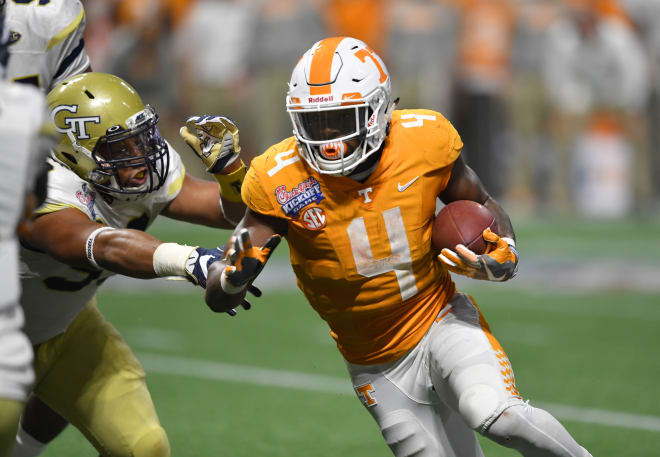 Tennessee star tailback John Kelly and freshman linebacker Will Ignont are suspended for Saturday's game against Kentucky after being cited for misdemeanor possession of marijuana Tuesday night.
As first reported by WATE-6 earlier Wednesday, at around 10:46 p.m., Kelly was driving a vehicle on Cumberland Ave and was pulled over due to a headlight being out. Ignont was a passenger in the car.
"John Kelly and Will Ignont will be suspended for the Kentucky game as a result of the incident on Tuesday night," Butch Jones said in a release.
"Members of our football team have a responsibility to represent the University of Tennessee in a first-class manner. I met with John and Will and they understand their actions were unacceptable."
With Tennessee's leading rusher out Saturday, freshman tailback Ty Chandler is in line to make his first-career start.
According to the police report, when the officer asked Kelly to roll down the window, a strong smell emitted from the vehicle.
The officer asked Kelly and Ignont to step out of the car and the players consented to the search.
A clear plastic bag of what appeared to be marijuana was found in the center console. The Knoxville Police Deparment says there were 4.6 grams in the bag. Officers also found a glass pipe.
Neither Kelly or Ignont claimed ownership of the bag or pipe.
Kelly was cited for possession of a schedule 6 drug (a misdemeanor), not having a headlight and not having proof of insurance. Meanwhile, Ignont was cited for possession of drug paraphernalia.
Both playera must turn themselves in for booking at the Knox County Sheriff's Office by 7:30 .m. on Nov. 7.