BREAKING: Tennessee and Gillespie part ways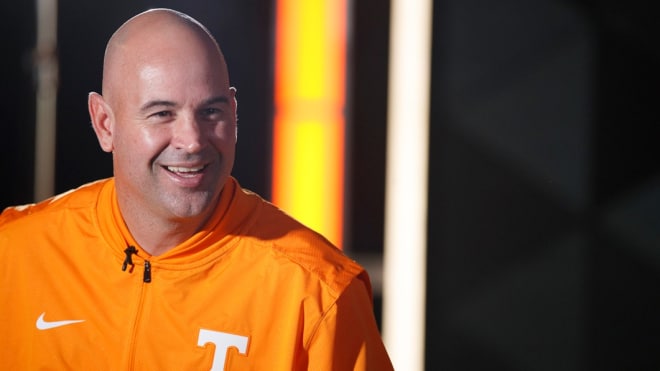 Less than a week after formally announcing his inaugural coaching staff, first year Tennessee head coach Jeremy Pruitt has a vacancy to fill.
According to multiple sources, running backs coach Robert Gillespie is no longer a part of the Tennessee staff. It's unclear why the change is being made at this time.
Gillespie, who was a part of the recruiting celebrations last week, was making $515,000 annually according to contract information released last week. However, Gillespie's contract had not be extended and was set to expire a year from the end of this month. The rest of Pruitt's stafff is under contract for two or three years.
Gillespie has been at Tennessee since 2013 and since 2015 has been the recruiting coordinator and assistant head coach under former head man Butch Jones.
Running backs found great success under Gillespie, as Rajon Neal (2013) and Jalen Hurd (2015) were both 1,000 yard backs. Current NFL Rookie of the Year Alvin Kamara has drawn Gillespie the most praise. Kamara was NFL ready after a 2016 season that saw him score 13 touchdowns in 11 games and a SEC 3rd best 136.4 all purpose yards per league game.
Tennessee's staff returned to the office this morning after having a long weekend off following signing day and Gillespie didn't return for the staff meeting.