Football 3-2-1: A busy month ahead for Vols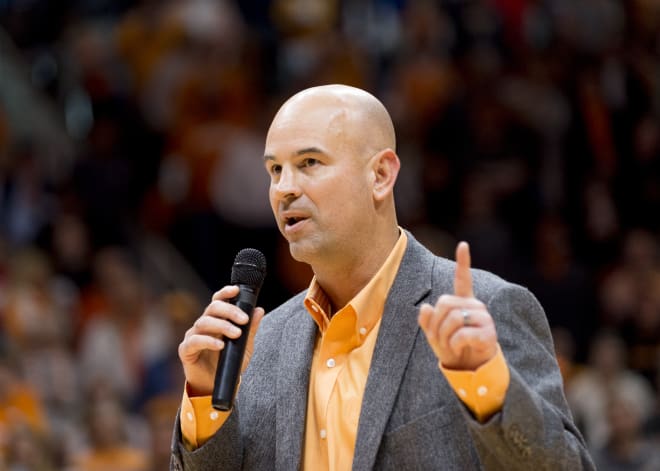 It's time for the 3-2-1, where we look back and ahead with three observations, two questions and one prediction about this Tennessee football team.
THREE OBSERVATIONS
1 — Tennessee has a long way to go — Saturday's 38-13 loss and Jeremy Pruitt's remarks postgame made it clear that that this program is a long ways from being in the right conversations in the SEC Eastern Division.
On Saturday in Nashville, Pruitt stated Vanderbilt out played Tennessee. The 'Dores were more athletic. They were more physical. They played with more of an edge. So did Missouri, Florida, Georgia, Alabama, West Virginia.
Tennessee's current players must develop. Tennessee must improve its speed and talent level at all positions.
Year 1 in a new head coach's tenure is always full of up's and downs. Tennessee had up's with wins at Auburn and against Kentucky. It had plenty of downs as well.
The Vols got better in 2018. They didn't end the season with any momentum and the ugliness of the last two games was certainly a disappointment.
With 2018 now in the rear view mirror, everyone associated with orange and white knows the climb back to the top is a long road.
2 — Tennessee hit a wall — Not sure how else to explain Tennessee's last two games of the year. Look, Missouri is better. The Tigers were a bad matchup for sure. But to play the last two weeks the way they did coming off a win over Kentucky where they were physical and did win the line of scrimmage, hitting the wall would seem to make sense.
The Vols are slow. They don't have enough speed, but they made tons of mental mistakes in Nashville. The offensive line turned blitzing defenders loose. Jarrett Guarantano played his worst game. Defensively, Tennessee turned receivers loose. The Vols missed a ton of tackles. They didn't play with much energy given everything that was on the line. Their two young corners got picked on for the second straight week.
No one can say for sure that Tennessee ran out of gas or hit a wall, but they were a team that certainly struggled from the end of the second quarter against Missouri on. Poised to turn a 19-10 deficit into a one score game, Missouri intercepted a Kellar Chryst pass and from that point on, Tennessee was outscored 69-20 the rest of the season.
3 — Fitzgerald is the most important figure for the Vols — Tennessee is not strong enough, not big enough, and not fast enough. There's limitations to how much faster you can get, but the Vols can pick up some speed. They can get stronger and bigger and they must. The Vols haven't had the same strength coach for the last four years. This will be the second offseason with Craig Fitzgerald and given where this team must get physically, Fitzgerald is the most important guy over the next few months.
TWO QUESTIONS
1 — What's the offensive identity?
That question taken on a different tone with offensive coordinator Tyson Helton leaving for Western Kentucky
In order to figure out who might be on that list, the direction or identity of the offense has to be determined. Pruitt has spoken all fall about the need to run the football to win in the SEC. Indications are that he wants to be balanced, with a down hill running game and a play action pass game. But that doesn't mean that a guy like Hugh Freeze, known for his spread attack, is not a possibility. One would imagine that Freeze and Pruitt will talk in some capacity. Chip Lindsey is on that list, along with Freddie Kitchens and Dan Enos.
So what direction would Pruitt go? That's the million dollar question and the answer lies in what does Pruitt want the offense to be.
Whatever style Pruitt choses the if the Vols are going to improve record wise in 2019, they must improve offensively. They are 110th in scoring, 96th in passing and 112th in rushing.
2 — Who's leads?
One of Jeremy Pruitt's more notable quotes of the 2018 season was when he said he was the leader of his football team.
Pruitt stated that he has been a part of teams where he has had to lead, but also talked about the need for guys to lead and not be afraid to confront their friends.
So as this team enters the offseason, who's going to legitimately lead?Tweeting out things and talking the right way on social media is not leading. Saying you are not going to let it happen again and making sure that is the case by holding people accountable are two totally different things.
So who leads?
ONE PREDICTION
It's going to be a busy month.
We aren't even into December yet and it's been busy. Obviously with the early signing date there is going to be a ton of recruiting, with big official visit weekends upcoming.
For the players, finishing finals is the priority but the question is going to be who on this team seeks to play elsewhere?There is certainly going to be some attrition.
Then for Pruitt there is the critical hire of an offensive coordinator. A hire that Pruitt must get right. Also, it's an important time for Pruitt in his self evaluation of Year 1 and any other changes he wants/feels like he needs to make in terms of personnel, philosophies, etc.
Tennessee may not be in a bowl game, but this is by no means a month of relaxation for anyone associated with Pruitt's football program.