Volquest's Monday 3-2-1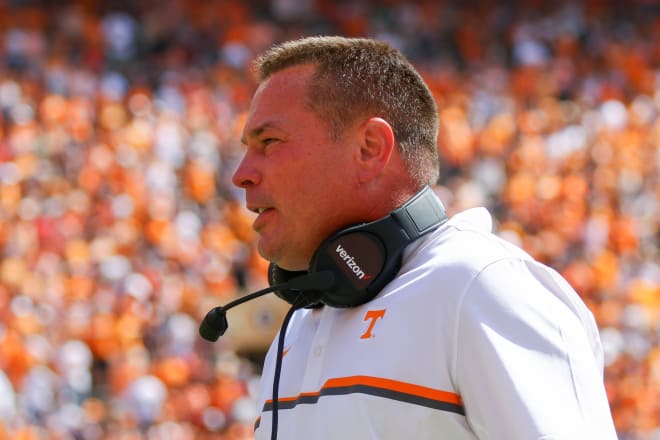 It's Monday and that means time for the 3-2-1 report. Three observations, two questions and a prediction as the Vols start preparations for a trip to Georgia.
Three things we learned this past week:
The expectations were, and are, legit – Tennessee has been the media darling and the team that everyone picked to with the SEC East. Saturday, the Vols showed those expectations were justified. The Vol offense put up 498 yards and 38 points against a very good Florida defense. Had it not been for drops and taking a knee the Vols might have scored 50 and had 600 yards. Defensively, the Vols dominated the second half. It's a week-to-week season, but Saturday proved the pundits weren't wrong in the off-season hype for the Vols.
The Vols may have found their best five – Offensive coordinator Mike DeBord has been looking for his best five offensive linemen and he might have found them on Saturday. Offensive tackle Chance Hall's return was significant. The Vols rushed for 179 yards. Josh Dobbs was only sacked one time and they only had one negative yards rushing play. The offensive front was fantastic.
Derek Barnett is really good – Ok, so no one needed to see Barnett on Saturday to know that. But Barnett dominated the football game in the second half with two sacks and a pass break up to go with other quarterback pressures. Barnett also led. He was vocal on the sidelines and vocal in the locker room at the half. With injuries to the alpha males on defense, it's on Barnett to take charge of the defense and he did it on Saturday.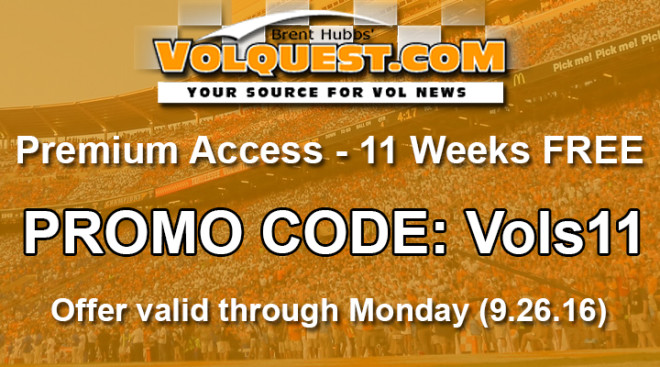 Two questions heading into the week
1 – Can Tennessee handle success?
Butch Jones may not like the question, but it's certainly one that's going to be asked this week. This team has handled the expectations well since last January. Now, can they handle success and remain focused this week heading to a huge game with Georgia. A football season is like a ladder; you can't skip a rung. And each step gets bigger with previous success. Tennessee has the Florida monkey off its back, now what are they going to do with it?
2 – How does Tennessee create some cornerback depth?
Cam Sutton is not returning anytime soon. Emmanuel Mosley had arguably the best game of his career on Saturday with 7 tackles and a pass break up. Baylen Buchanan was solid as the freshman continues to grow. However, Justin Martin struggled. He had the penalty to start the game and got beat deep a couple of times. And that's really all the Vols have at corner right now. Marquill Osborne was out Saturday with an injury. So the Vols only have 3 cornerbacks and one of those, Martin, is not giving you a lot of confidence right now.
One prediction: Josh Malone will continue to shine
The junior receiver is having a great season. Saturday he had 4 catches for 91 yards and another touchdown. Malone has 13 catches for 287 yards and 5 touchdowns through four games. He is averaging 22.1 yards a catch.
Malone only had 405 yards receiving all of last season. Malone is playing more offensive snaps than any other skill player and is playing with great confidence.
He's also the receiver that the Vol staff is trying to get the ball to as evident by their plan Saturday when they used him in motion out of the backfield to get him free.
Malone is quickly emerging as one of the SEC's true playmakers at receiver.