{{ timeAgo('2021-04-06 11:30:33 -0500') }}
football
Edit
Vols rising up the ranks for Elijah Herring
Tennessee has always been a school that stood out to Riverdale 2022 defender Elijah Herring. Insert Josh Heupel and his staff and the Vols are quickly moving up the list as Herring spends time getting to know the new staff.
"It's really a real good relationship," Herring said. "I talk to coach Jean Mary and we have been talking about things like where we have lived and stuff. He likes how I get off the ball, my strength and elusiveness on the field.
"I just think I could be real with him and I feel like our conversations were very true."
Herring spent nearly an hour on a Zoom last week with the staff. He not only talking to Brian Jean Mary, but also Mike Ekeler. Then there is the relationship with Heupel, who impresses Herring.
"He seems like he cares about his players a bunch," Herring said. "He wants to get Tennessee back where they were a few years ago that's a good team that can compete with anyone."
Herring felt like the hard work he has put in over the last year, even through Covid, has pushed his game to new heights. He's put in so many days of training that his explosiveness has started to show up in a big way.
"I really saw my ball speed get off and how I get off the ball improve," Herring said. "My pass rush improved and my tackling overall."
As for improvement, he knows his game is nowhere it needs to be and he has the work ethic to change that.
"I have to continue to get better in reading things and picking up on more techniques," Herring said. "Just overall seeing everything on the field the more I play, the more I'll improve. Whenever I pick up on stuff, I tell my brother so he can see it too. I think it helps him."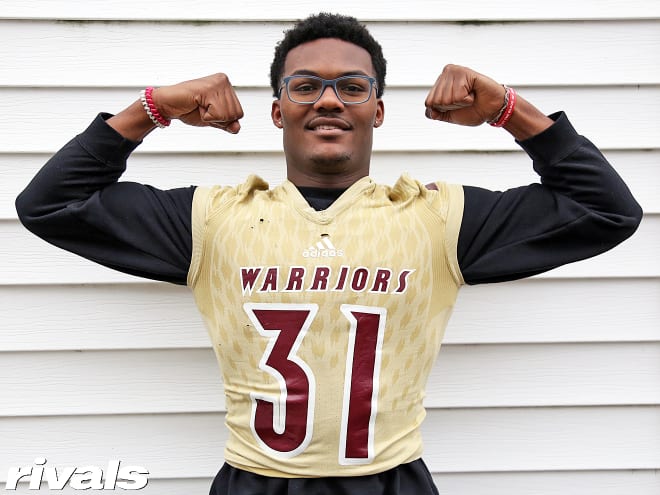 The recruitment has picked up over the last few weeks as Tennessee has invested more time in the Boro baller. That was something he was concerned about when Tennessee had off-season changes.
"It was very exciting," Herring said about hearing from Tennessee. "At first I worried because they had a change in coaches. Then I got the text from coach Heupel and I knew we were good. Tennessee is important to me."
Michigan, Vanderbilt, Mississippi State are all schools that Herring hears from. He and his brother Caleb have a close bond and they have a tight knit family.
"I have a preference to stay in state to help my mom," Herring said.
And when he starts to work toward his decision, he is hoping to find the school that allows him to succeed on and off the field.
"The business program and how they develop their players," Herring said. "I just want to find the best fit for me and my game.