Where do the Vols stand for 4-star CB Andrew Booth?
Lawrenceville, Georgia defensive back Andrew Booth will have his pick from some of college football's most tradition rich programs when he makes his college commitment.
The 4-star corner was back in Knoxville last weekend, as Tennessee turns up their pursuit of the peach state product.
"Tennessee is up there," Booth said. "I see a lot of opportunity there. They are one of my top schools with Georgia, Clemson, Auburn, Florida State and Ohio State.
"Tennessee is a diverse place with the people. I like the relationships I have with he coaches."
Booth took in the Orange & White Game. He got to see how the coaches coach and what Tennessee is working with in the backend of its defense. What he saw was plenty of playing for some incoming prospects.
"I really got to see they need some help," Booth said of the Tennessee secondary. "They need help if you know what I'm saying. I got to see that I could go out and play very soon. I like that."
So how does Booth weigh early playing time and a program trying to rise versus going to a school that has a tougher path to the field, but may win a little bit faster?
"It depends on what you are going for," Booth said. "If you want to win games or if you want to go in and make a name for yourself then you don't care about winning right away.
"I'm team guy so I always like winning, but I'm always going to get mine if you know what I'm talking about."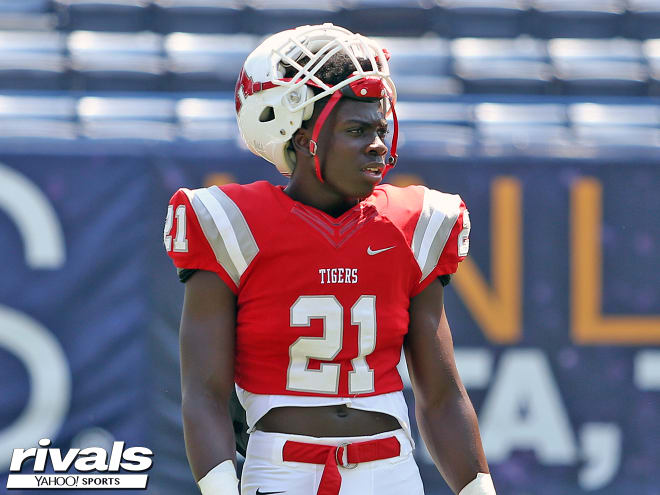 On Saturday, Booth spent time with defensive backs coach Terry Fair as the two build a bond. Tennessee is hoping to impress Booth enough to show him he can be the next great corner in orange.
"Coach Fair is a detailed dude," Booth said. "He's going to get it done the way that he wants. Tennessee has three coaches that coach my position so that helps because they all bring something to the table."
And one of those three is head coach Jeremy Pruitt, who has a track record with defensive backs at each of his three major Division 1 stops in college football.
"He is coming in and making a constant impact," Booth said. "I like that he has a history of putting players in the NFL and he knows how to win. He's been different places and he knows what it takes. He played defensive back and that's what he coaches. It helps."
Also visiting Tennessee this past weekend was fellow Georgia prospect Warren Burrell. Those two like each other quite a bit and there is some interest in playing together.
"Oh yeah," Booth said. "That would be beautiful. That's one guy that I can say he's a dog. I like how he plays."
Rivals.com ranks Booth as a 4-star defensive back in the class of 2019.