BREAKING: Kirkland Jr. sidelined indefinitely with a knee injury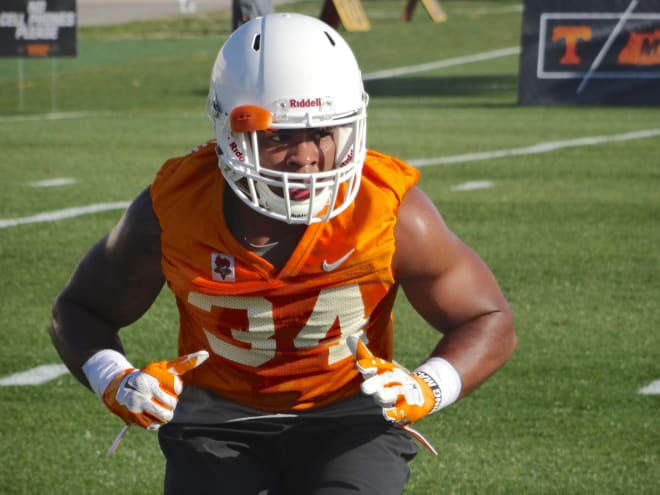 Tennessee's linebacking corps was decimated by injuries last season, and the unit won't open the 2017 campaign at full-strength, either.
On Friday, middle linebacker Darrin Kirkland Jr. sustained a non-contact knee injury in practice that will sideline the junior for the opener against Georgia Tech — and possibly longer — sources told VolQuest.com.
The full-extent of Kirkland's injury is unknown at this time, but there's fear that the linebacker may miss significant time.
The injury is a big blow before the Vols even take the field this fall and just the latest setback for the former All-SEC freshman standout.
Two weeks ago, Kirkland Jr. told VolQuest he was "feeling really good," after battling a series of injuries over the last 11 months. Kirkland Jr. was slowed by a high-ankle sprain for much of the 2016 season.
He injured the ankle in the win over Virginia Tech in the 'Battle at Bristol,' missing the next five games before returning for the loss at South Carolina. Kirkland Jr. wasn't the same player until Tennessee's bowl win over Nebraska, where he led the team in tackles.
This spring, Kirkland Jr. tweaked his hamstring and then missed the start of training camp with a minor knee injury.
With the junior now out indefinitely, Colton Jumper will likely start at middle linebacker in the opener on Sept 4. Underclassmen Daniel Bituli and Will Ignont, a freshman who has really flashed in camp, could see increased roles, too.
We will update this story as more information develops.